Covid-19: Ireland intends to start vaccinations on Tuesday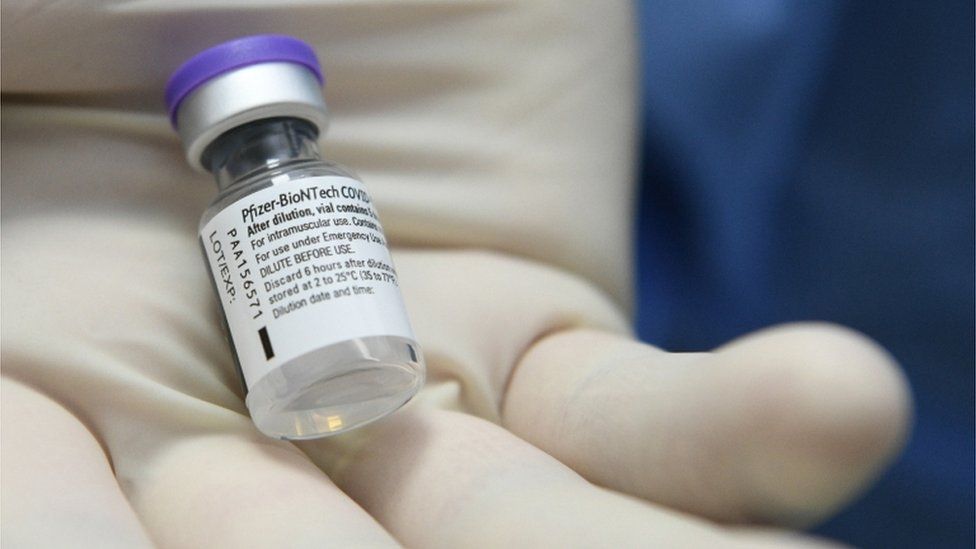 The Republic of Ireland intends to start Covid-19 vaccinations on Tuesday, a day earlier than planned, the head of the country's health service has said.
Paul Reid said teams were working on the registration and consent process.
A small number of people at St James's Hospital and Beaumont Hospital in Dublin and Cork and Galway university hospitals will receive the Pfizer-BioNTech vaccine on Tuesday.
The country received its first batch of the vaccine on Saturday.
The delivery was part of an EU-wide rollout of the vaccine, with all 27 member states receiving a supply and some countries deciding to administer the jabs immediately.
In the Republic of Ireland the first vaccinations were expected to be provided on Wednesday.
But Health Service Executive (HSE) chief executive Mr Reid told Irish national broadcaster RTÉ on Sunday that the "intention is to start early next week".
He added that there was a "complex consent process" in relation to elderly and vulnerable people.
Mr Reid said the HSE's initial six-week plan would be to vaccinate all residents and staff of nursing homes and other priority groups from 4 January before moving on to the wider population.
"Our concentration is to do it safely and over a three-week period across nursing homes and then to do it a second time," he said.
"Public and private nursing homes will be completed by the end of February."
Mr Reid said about 180 workers were being trained to administer the vaccines in nursing homes, while there would be 1,500 providing it in hospitals.
Read the news aloud here. :
slotxo